Embracing Diversity Amidst Profound Polarization
Dear I-House Alumni & Friends,
I hope that this message finds you well. In this edition of the I-House Connection, I'd like to share some thoughts on the recent U.S. election; highlight a conversation this Friday on race and journalism; share a wonderful I-House Generations Spotlight on the Stock & Tivol Family; and let you know about some exciting upcoming CIL events.
United States Vice President-Elect Kamala Harris has deep roots in Berkeley, where her parents met, and where she lived as a girl.  I invite you to read the Chancellor's message on the historic election. You may also wish to view a number of reflections from others in the Berkeley community.
Read my full statement and follow my posts on I-House Berkeley Connect. Thank you for your support of I-House!
Sincerely,
Shaun R. Carver
Executive Director
International House, UC Berkeley

---
W. Kamau Bell in conversation with IH Alumna Chan'Cellore Makanjuola '21 on Race & Journalism
Friday, November 20, 12 p.m. PST

Tune in for a timely conversation about race, storytelling, identity, and the future of journalism with W. Kamau Bell and Chan'Cellore Makanjuola (IH 2019-20). W. Kamau Bell is a stand-up comedian and the host and executive producer of the Emmy Award-winning CNN docu-series United Shades of America with W. Kamau Bell. This event is sponsored by City Arts SF and UC Berkeley School of Journalism.
---
I-House Generations Spotlight: The Stock & Tivol Family
By Chan'Cellore Makanjuola, I-House Social Media Ambassador
Nancy Stock Tivol (IH 1966-67) knows quite a bit about her family history through International House. From her son Steve Tivol (IH 1991-93) to her parents and also her in-laws from her husband's side, the Stock and Tivol family's presence at I-House Berkeley dates back to its inception in 1930. Read more on our blog.
The interview is part of a series of "spotlights" where alumni and former executive directors are featured for an oral history discussion about their time at I-House. While the House will be closed for the 2020-2021 academic year, the oral history discussions are a way to help keep the alumni community connected virtually. If you would like to provide an interview or volunteer to help, please contact Laurie Ferris at lferris@berkeley.edu.
---
Robertson Center for Intercultural Leadership (CIL)
Next week during CIL's Amplifying Equity micro-workshop, the focus is on Interrupting Unconscious Bias. In CIL's latest post, Jason Patent, Director of CIL, opens up about his life experiences confronting his own biases and shares helpful tips on how to disrupt bias. Here is a preview, plus information about upcoming professional development opportunities from CIL.
Interrupting the Bias Machine
Jason Patent, Director of CIL
At some point in my late teens, someone said to me: "You have benefited directly from a system that treats people unequally." Instinctively I thought: "What do you mean?" — asked not out of curiosity, but out of defensiveness. This was my first taste of reckoning with my privilege, and I didn't like it.
Read more
Upcoming CIL Workshops:
Interrupting Unconscious Bias
Tuesday, November 24, 8:00 a.m. – 9:00 a.m. PST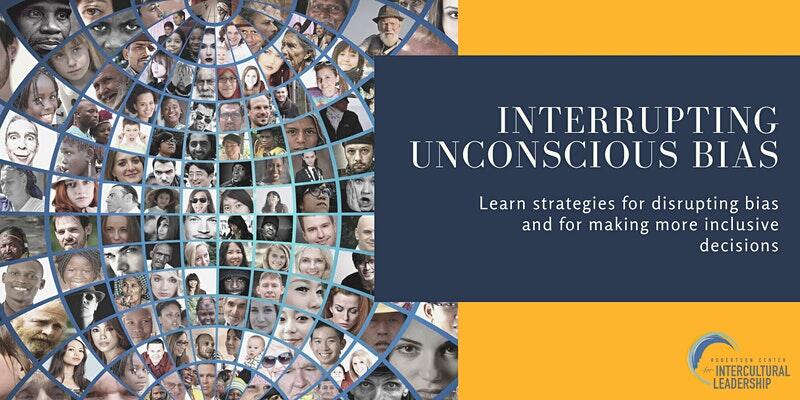 Learn strategies for disrupting bias and for making more inclusive decisions.
We know that unconscious bias can have harmful consequences that lead to exclusion and inequity in the workplace, but how do we interrupt these deeply ingrained habits? Moving beyond awareness, this micro-workshop will equip you with strategies for disrupting bias and for making more inclusive decisions.
$49
Save 20% with code "FRIEND"
REGISTER NOW
---
Motivating and Engaging Your Team (Two Day Live Workshop)
December 1 & 3, 8:00 AM – 9:30 AM PST

Gain a deeper understanding and practice of inclusive and equitable leadership and leave with tangible strategies that you can apply in your professional and personal spheres of influence.
Live Workshop Part 1, Tuesday, December 1, 8:00-9:30 a.m. PST
Live Workshop Part 2, Thursday, December 3, 8:00-9:30 a.m.  PST
$199
Use code "IHOUSE" for the I-House alumni discount.
REGISTER NOW
---
International House might be temporarily closed, but I-House Berkeley Connect is open!
Now more than ever, it is important to stay connected to International House. Our official online global community, I-House Berkeley Connect, provides an easy and secure way to do so. More than 770 alumni have joined so far, and 80% are willing to help others in the I-House global community by being a mentor, reviewing resumes, and connecting online.
We encourage alumni to visit the platform weekly to share and read updates. Also, check the "Who's Missing" tab of the Directory, search and find your I-House friends, and send to them a personal invitation to register. If for some reason they aren't on the pre-populated list, you can also send an email invitation to them to join by sending the URL: ihberkeleyconnect.org

It is our goal to celebrate the lives and achievements of our alumni and the contributions they have made and continue to make around the world. Please help us to keep you informed of upcoming regional events, update our records to help you reconnect with old friends, locate lost alumni, and share recent news with you. If you have moved, changed email or mailing addresses, or want to give us an exciting update about developments in your own life, please join http://ihberkeleyconnect.org or let us know by filling out this brief contact update form.
We thank you for staying connected to International House Berkeley.
Sincerely,
I-House Alumni Relations, Communications, and Philanthropy Team
(510) 642-4128
ihalumni@berkeley.edu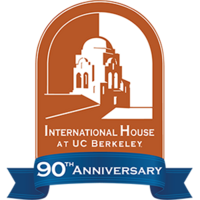 Make A Gift in honor of our 90th Anniversary and
get your name on our new Supporter Wall!
Thanks for your support!